S.K. Usinage is a workshop specializing in the design, manufacture, reconditioning and repair of parts of all kinds.
Our mission is to offer you a high-end product either in steel, stainless steel, aluminum, bronze or any other material. Creative, diversified and competitive, S.K. Usinage respects deadlines in order to satisfy each client.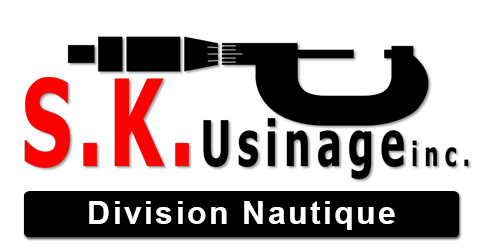 S.K. Usinage is the perfect solution for the design, manufacture or repair of your boat parts. We are one of the few machine shops to have liability insurance covering the manufacture of boat parts.